Welcome to the Paddock Radio Event Register!
Our next event is 25th March 2023 in Whenuapai, West Auckland.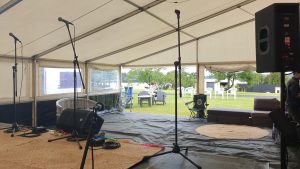 The Paddock Radio Artist Showcase Returns
Sat 25th March – Whenuapai West Auckland
Featuring 10+ Original Artists over 10+ hours, we showcase the best and heaviest original creators we have on our playlist, and entice a few more to join the ranks.
We have a very limited cap for what will be a gigantic gig, this is a special chance to catch a number of performers showcasing a whole array of genres, some for the first time in ages and some at the peak of their craft.
Event registration includes membership to our Paddock Radio Supporters Club, and you can reuse your club card to register for any future events and gain access to exclusive Supporters Club streams, events, content and articles.
Use the link below to register your details and make a donation become a member.
Ticket capacity is strictly limited, so please be sure to use your Driver Licence Number or other suitable ID as reference to your ticket payment.
Tickets are finalised once payment has been received, if you have not completed payment and the event sells out, you will have to join our waiting list.
Or visit https://forms.gle/3fZm1Z4PGboGNKfr5
All event participants are expected to fully comply with our Paddock Radio Code Of Conduct, please familiarise yourself with it before proceeding.
www.paddockradio.co.nz/conduct-at-our-events/