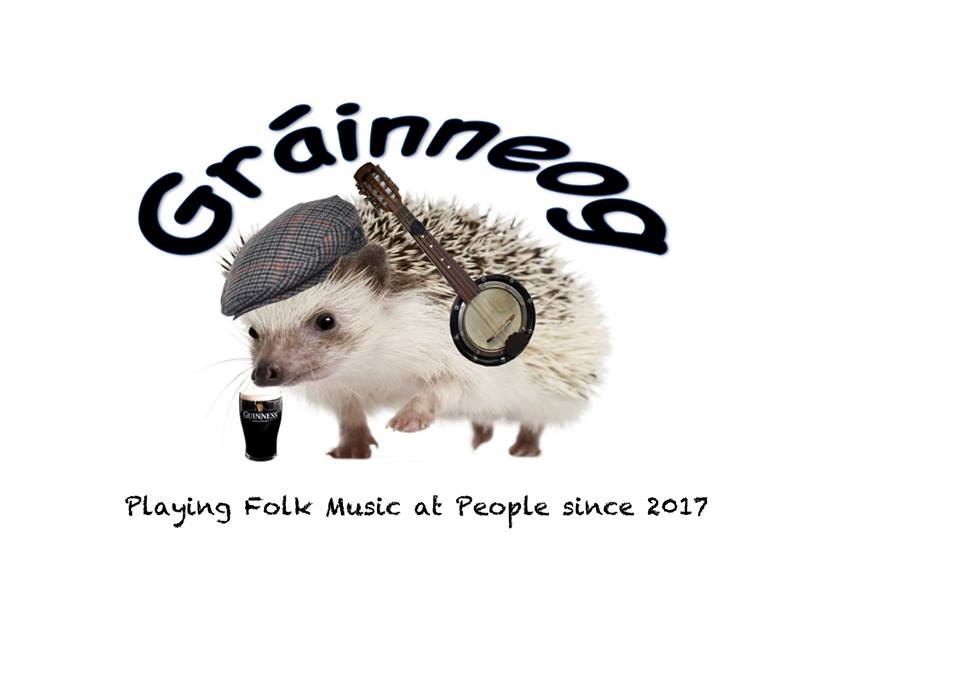 From the tiniest paradise in NZ, Waiheke's Alan Knight sends us their particular twist of tunes to raise your glass to. He writes

"Gráinneog are a Traditional Folk band from Waiheke Island. Formed in 2017 to make sure that the island got some suitable music for St Paddy's day, the band then continued on, moving deeper into serious trad music. At a time when any band can get labelled 'folk' just because someone in it plays an acoustic guitar, Gráinneog try their best to be the Real Deal and serve up songs and stories from the old days with a lot of energy and enthusiasm.
The name means Hedgehog in Gaelic, which is appropriate since Waiheke is home to thousands of the spiky little buggers.
The band is;
Sammy Leary. Banjo, guitar, saw, mandolin
Ben Cobbett. Fiddle, banjolin.
Andy Spence. Percussion
Helen Fothergill. Percussion and tin whistle
Alan Knight. Guitars and bouzouki.
Everyone sings. A lot.
The band are currently working on not one but two albums. The first, 'Laugh While You May' is a collection of entirely New Zealand folk songs, while the second 'Sails, Whales & Whisky' showcases the band's favourite songs from all around the English speaking world.
Gráinneog long for the day when they can tour the whole country. It will happen eventually. Oh yes it will.
You can find their website here; https://grainneog.net/"